Awards and Certificates
---
Participate in the design workshops Ten Images for Ithaca, Led by pi6 Communication Design. The workshops took place in Ithaca, Greece, from the 12th to the 16th of july 2010.
---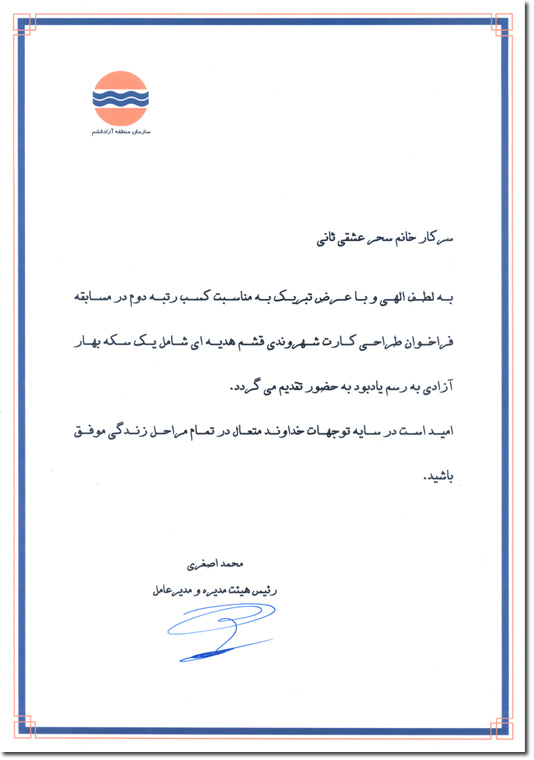 Won the second prise in Qeshm card design competition, 2008
---
Member of Iranian Graphic Designers Society since 2005.
)www.graphiciran.com)
---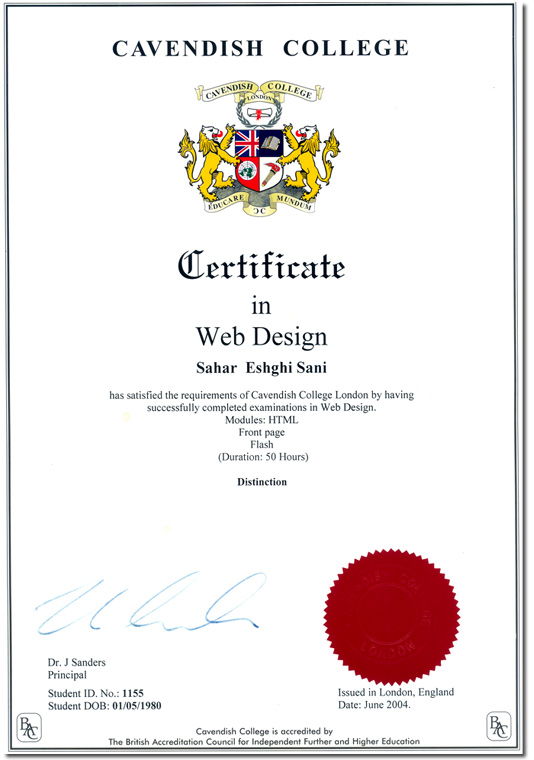 Certified web designer from Cavendish college London-England. (2002)
---
Microsoft Certified Professional in:
- Implementing and Supporting Microsoft Windows NT Server 4.0 (Dec 21,2000)
- Implementing and Supporting Microsoft Windows NT Workstation 4.0 (Jan 18,2001)
- Networking Essentials (Jan 18,2001)
- Implementing and Supporting Microsoft Windows NT Server 4.0 in the Enterprise (Feb 27,2001)
top